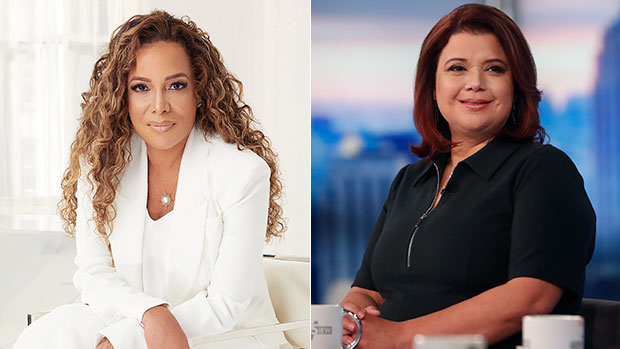 'The View' co-hosts Sunny Hostin and Ana Navarro were asked to leave the Hot Topics table without testing positive for COVID, just surpassing Vice President Kamala Harris was set to come out for an interview.
The View co-hosts Sunny Hostin and Ana Navarro tested positive for COVID, and were forced to forthwith leave the set of the daytime talk show on Friday's live episode. The two ladies, withal with fellow co-hosts Joy Behar and Sara Haines were seated at the Hot Topics table superiority of their interview with Vice President Kamala Harris when suddenly, producers asked both of them to leave. "I need the two of you to step off for a second," executive producer Brian Telta told Sunny and Ana, who both looked understandably perplexed as they walked off set.
After Brian told the ladies they "would bring you when later," Joy asked producers if she should introduce VP Harris for the next segment. They initially told Joy yes, but then backtracked and the show cut to commercial. When the show came back, Joy offered an subtitle regarding Sunny and Ana's sudden exits.
"What happened is Sunny and Ana both theoretically tested positive for COVID. No matter how nonflexible we try, these things happen. They probably have a transilience specimen and they'll be okay, I'm sure, considering they're both vaccinated." Considering of the health incident, Kamala did not come out on stage, but instead did the interview . Co-host Whoopi Goldberg was not at Friday's show.'
insert
insert